On Voices of IFES, we go straight to the source to hear about ministry projects, ideas, and perspectives. It features interviews with students and leaders from around the IFES fellowship. Among other things, you'll hear about pioneering new campuses, using computer coding to spread the gospel, and keeping integrity in a highly secular context. You'll learn from people from every corner of the world and discover the amazing ways our Fellowship is reaching students. Voices of IFES is produced by Maéva Oltra.
Episodes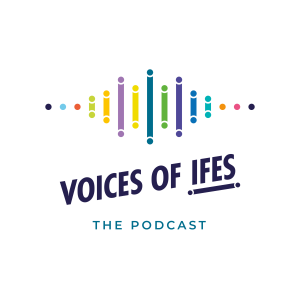 Thursday Mar 31, 2022
Thursday Mar 31, 2022
Meet Kerwin, Associate General Secretary for the IFES Caribbean region, or CARFIES. He shares his journey from his own to student days to working with IFES, and introduces us to the region, giving an overview of Caribbean student ministry with all the numbers.  
Kerwin updates us on what happened with the funds given to last year's Global Giving Day Caribbean project, pioneering in the British Virgin Islands. He also discusses the exciting new ministry of Jean-Davy, and how your gifts for this year's Global Generosity Day could have an incredible impact for Christ amongst young people in French-speaking Caribbean territories. 
NB: When this podcast was recorded, Global Generosity Day 2022 was planned for 9 March. This was postponed until 6 April due to the Russian invasion of Ukraine. 
The CARIFES website is here: https://www.carifes.org/  
Discover Global Generosity Day and give to Jean-Davy's ministry here: https://ifesworld.org/global-generosity-day-2022/