On Voices of IFES, we go straight to the source to hear about ministry projects, ideas, and perspectives. It features interviews with students and leaders from around the IFES fellowship. Among other things, you'll hear about pioneering new campuses, using computer coding to spread the gospel, and keeping integrity in a highly secular context. You'll learn from people from every corner of the world and discover the amazing ways our Fellowship is reaching students. Voices of IFES is produced by Maéva Oltra.
Episodes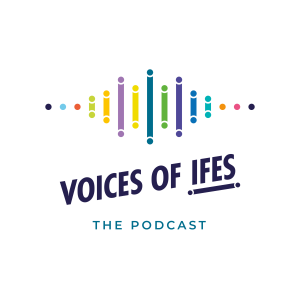 Wednesday Sep 01, 2021
Wednesday Sep 01, 2021
Emil let go of his last shred of faith after the Beirut blast. He was done with God. Thankfully, God wasn't done with him.  
On this Voices of IFES you'll hear IFES General Secretary Tim Adams interview Emil and Rita, two students from LIVF Lebanon. Learn a little bit about what makes Lebanon so special and why student ministry is more important than ever there.