On Voices of IFES, we go straight to the source to hear about ministry projects, ideas, and perspectives. It features interviews with students and leaders from around the IFES fellowship. Among other things, you'll hear about pioneering new campuses, using computer coding to spread the gospel, and keeping integrity in a highly secular context. You'll learn from people from every corner of the world and discover the amazing ways our Fellowship is reaching students. Voices of IFES is produced by Maéva Oltra.
Episodes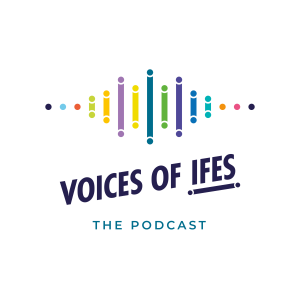 Wednesday Nov 16, 2022
Wednesday Nov 16, 2022
Venez avec nous en Afrique du Nord alors que Maéva s'entretient avec Armand Mendene, le secrétaire général du mouvement IFES en Tunisie, au sujet de l'incroyable travail du mouvement étudiant parmi les étudiants internationaux, qui viennent de toute l'Afrique pour étudier en Tunisie.
Découvrez les origines et les contextes du ministère, les défis auxquels les étudiants internationaux sont confrontés, et les façons dont Armand peut témoigner de la puissance et de la grâce de Dieu à l'œuvre parmi les étudiants internationaux.