On Voices of IFES, we go straight to the source to hear about ministry projects, ideas, and perspectives. It features interviews with students and leaders from around the IFES fellowship. Among other things, you'll hear about pioneering new campuses, using computer coding to spread the gospel, and keeping integrity in a highly secular context. You'll learn from people from every corner of the world and discover the amazing ways our Fellowship is reaching students. Voices of IFES is produced by Maéva Oltra.
Episodes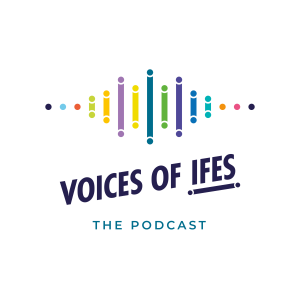 Thursday Mar 16, 2023
Thursday Mar 16, 2023
Jean-Davy est originaire de la Guadeloupe, une île française des Caraïbes. Écoutez sa carrière au sein de l'IFES et la manière dont il aide les îles et départements francophones à faire croître leur mouvement, qui sont parfois encore en développement. Découvrez ce que font ces îles et départements et écoutez des histoires de vies transformées.
Si vous voulez en savoir plus et recevoir leurs lettres de nouvelles vous pouvez vous abonner ici.
Si vous avez à coeur de soutenir Jean-Davy dans son ministère vous pouvez donner ici.