On Voices of IFES, we go straight to the source to hear about ministry projects, ideas, and perspectives. It features interviews with students and leaders from around the IFES fellowship. Among other things, you'll hear about pioneering new campuses, using computer coding to spread the gospel, and keeping integrity in a highly secular context. You'll learn from people from every corner of the world and discover the amazing ways our Fellowship is reaching students. Voices of IFES is produced by Maéva Oltra.
Episodes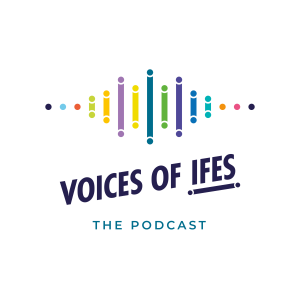 Thursday Jun 23, 2022
Thursday Jun 23, 2022
La iniciativa Logos y Cosmos, o ILC, es un aspecto emocionante y relativamente nuevo de IFES, que fomenta el diálogo entre la teología y las ciencias. Únase al anfitrión invitado Toto Bermúdez, Secretario General de CBUU Uruguay y miembro del equipo regional de América Latina, mientras se sienta con Ale, Coordinador de LCI en América Latina, y Marcio, Profesor de Arquitectura y Planificación Urbana en la Universidad de São Paulo y "catalizador" de LCI, para discutir lo que la LCI está haciendo en América Latina, cómo impacta en el ministerio estudiantil, y cómo se puede orar. 
https://lci.ifesworld.org/es/